Working in the Netherlands 
In the Netherlands, hiring employees from other countries is becoming an increasing occurrence. This has its advantages for healthcare professionals and Dutch healthcare institutions. Thanks to the knowledge the healthcare professionals bring from their countries, a growing diversity exists in the workplace. Due to a high employee shortage, the employment opportunities in the Netherlands are there for the taking. Because of this, many foreign employees can start working immediately. However, they do need to have the necessary language level.
In this blog , you can read everything about the preparations towards the move to the Netherlands, and which aspects may need extra guidance

Necessary documents
To be allowed to work in the Netherlands, it's utmost important that you have your documents approved. You don't need a work visa, so long as your diplomas are recognised in the Netherlands. To apply, you also need an English or Dutch resume and motivation letter. Preferably in Dutch.
Language level
As mentioned above, it's important to have a certain level of the Dutch language. A minimum of A2-level is necessary to be a carer, but to be a nurse, you need at least B1- level. To accomplish this, it's important to fnd a language course. It'll help you socialise with the locals and help you get to know your colleagues. You'll feel at home in your team and bond easier with both co-workers and patients.
BIG registration
When you reach the necessary level of the Dutch language, you can apply for a BIG registration. This registration is obligatory in the Netherlands for both international and Dutch healthcare professionals. It is often wise to start working at a relatively low level. It will make things easier while you are adjusting to your personal life and in the workplace and learning about the language and organisation.
Arranging accommodation
Having your documents recognised isn't the only necessary arrangement. You will also need a living arrangement, a place for yourself where you can adjust to life in the Netherlands and get to know your neighbourhood. Afterall, social contacts will make your time in the Netherlands all the more successful.
The mediation agency or health institution can help. They will find the right accommodation, so the candidate can feel straight at home.
The steps to the Netherlands
When you decide on employment in the Netherlands, it's important to make the right arrangements beforehand. We don't want to run into complications upon your arrival that could have easily been avoided by making sure you had everything sorted. Correct preparation is of utmost importance.
Let Korint guide you
 Korint will happily help you with these preparations. With years of experience, we can help you to your dream job. We look at your qualities and desires. We find it important that you find work that makes you feel good and where your qualities are best put to use. Korint helps you with many things, like finding the right organisation for you, a fitting language course (if necessary), a home and the necessary documents. This will help lift the burden from your shoulders en ensure that the preparations run smoothly.
The process we navigate together
2. We reach out to you Requesting your resume and an introductory meeting.
3. Intake by phone or in person Making a plan > When is the move to the Netherlands? Is a language course necessary?
4. Service contract We invest in your emigration. A language course is free upon agreement.
5. Dutch course You take the course. We keep in contact along the way to stay up to date on the developments.
6. Presenting you to our clients When your language is at a desirable level, we will present you to our clients.
7. Applying for BIG-registration If necessary, we can arrange for your BIG- registration so you can start working in the Netherlands
8. Emigration to the Netherlands Korint is by your side for every step while you're working in the Netherlands.
More information? Download the free brochure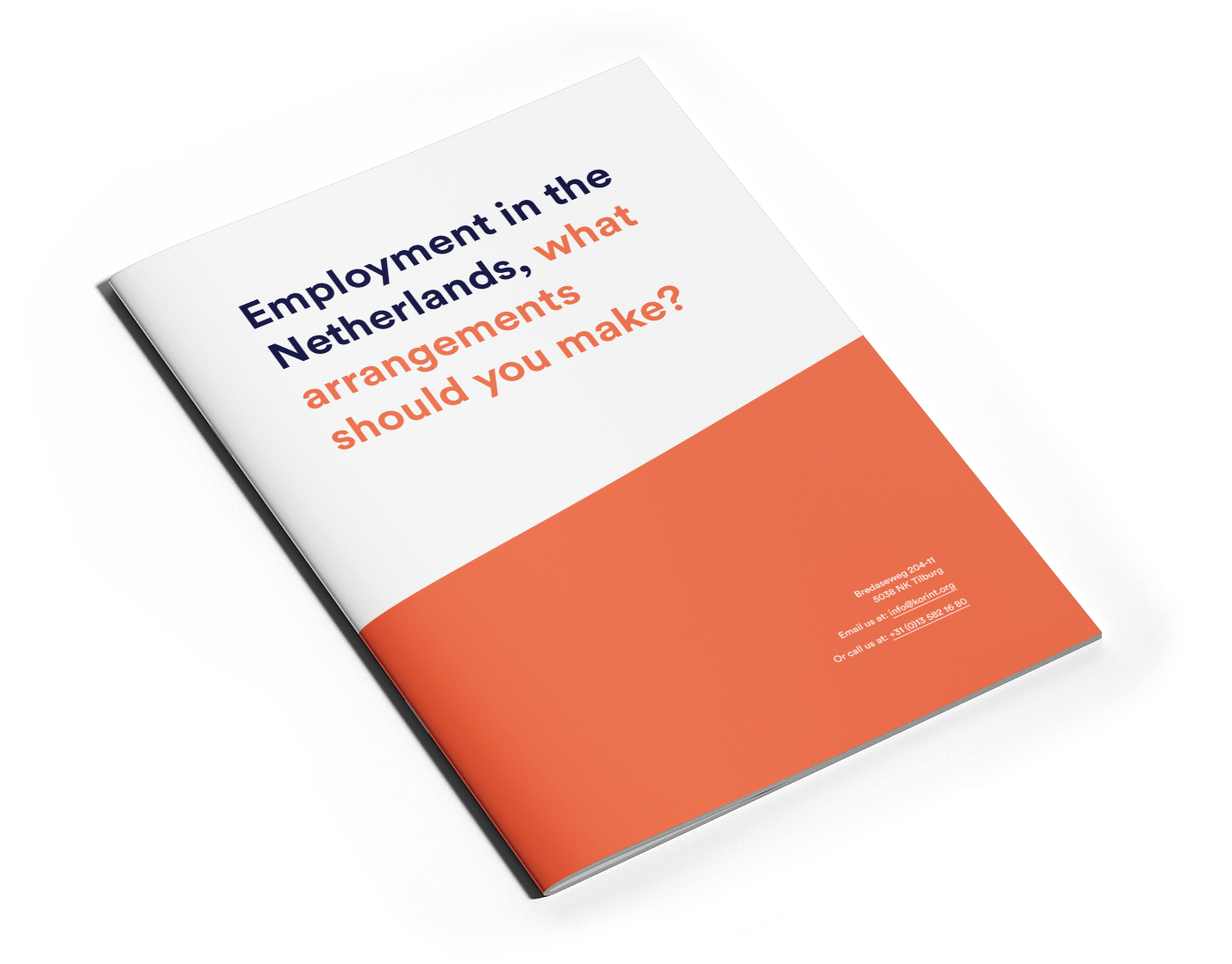 Start with step 1 and apply now!