Collecting documents for the Netherlands.
To be able to work in the Netherlands we need some documents. It is important that you would be able to deliver a clear and decent portfolio. The clearer your portfolio is only increases your chances of working in the Netherlands. Here beneath are the documents that you need further explained. Try to deliver the documents in PDF document. If you do not have a scanner available to use for the documents you can for example use a mobile app called 'Genius Scan – PDF Scanner'.
Documents
We gladly want the files in separate PDF documents. Number down the documents and, put a clear English title on to the file name.
"Degree-general-nurse-name-surname"
Which documents do we need from you?
We will give you some tips here underneath on how to improve your portfolio so that the potential employer in the Netherlands recognizes you much better.
1. Motivation letter in English
A short standardized motivation letter in English. Write about your strong points and why you would like to work in the Netherlands. The motivation letter increases your chances of a job opportunity in the Netherlands.
2. English Europass CV
Please fill the Europass CV as complete as possible in. This should be in English with a passport photograph. Make sure the picture is clear/professional. Share your link to your CV en we will make sure it gets into the right template
3. Copy of your degrees
Deliver all the relevant degrees or possibly supplement the subjects you followed in for your education. Also, put this in a PDF file that is clear and readable. Every degree in separate PDF file.
4. Reference letter of your current or previous employer
This part could be delivered in a later stage of the process but, would be smart to start on already. The reference letter should be in English or translated from your native language to English. The letter should have a minimum of one signature, phone number and the name of the person/employer.
5. BIG-registration or copy
If you have BIG-registration make a copy of it otherwise apply for the registration when you have B1 certificate of the Dutch language.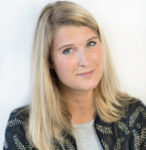 Ready to deliver your documents?
Send your documents to our colleague Nina.